Game console supply issues could still persist, as Toshiba warns that the global power-regulating chip shortage could extend into next year.
The company has said it won't be able to meet demand for chips for a year, and may even struggle until the end of 2022 in some cases, Bloomberg reports.
Takeshi Kamebuchi, director of semiconductors at one of the company's units, told the publication, "Supply of chips will remain very limited until at least September next year. In some cases, some customers may not be fully served before 2023. "
The report specifically states that video game consoles will be affected by the shortages. He quotes an executive from an assembly contractor, who says manufacturers call suppliers daily to make sure parts reach assembly lines as promised.
According to the executive, some console companies have told assemblers they may change the design of their circuit boards to reduce the components required. Sony has already released a new PS5 model.
"Game console manufacturers are among the most demanding of customers and I sincerely apologize for their frustration as none of them are 100% satisfied," Kamebuchi added.
Console makers have grappled with stockouts for more than 18 months now, after the pandemic shut down critical supply chains and saw demand for gaming devices rise dramatically as countries rolled out social distancing measures.
In particular, the PlayStation 5 and Xbox Series X, along with Nvidia's new RTX graphics cards, have been incredibly difficult to secure, with most restockings selling out within minutes.
Bloomberg said earlier this year that the global semiconductor shortage could see the struggles with game console stocks last until Christmas.
"The gaming hardware industry is bracing for the supply to worsen before it improves in 2021, which could even affect the upcoming holiday season," he said, citing people close to him. folder.
In an April appeal to investors following the release of PlayStation's record financial results, Sony CFO Hiroki Totoki said the company was considering various solutions to help it cope with the global shortage. of hardware components, in particular by potentially modifying the design of the hardware or by seeking secondary suppliers.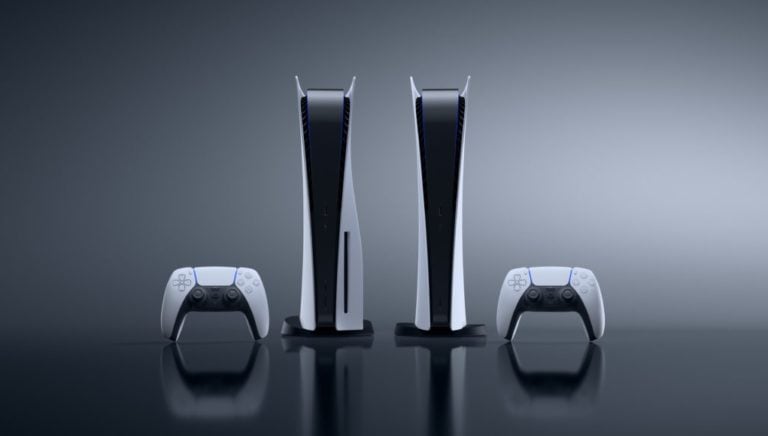 "As I said earlier, we are aiming for more sales volume than the PS4 [during year 2]. But can we drastically increase the offer? No, it's not likely, "he said.
The following month, Sony reportedly told analysts that it expects PlayStation 5 consoles to be in short supply until next year.
Nintendo also confirmed in May that the global semiconductor shortage was hampering its Switch production efforts.
At a press conference after the publication of its results, Nintendo chairman Shuntaro Furukawa admitted that the company was unable to make as many consoles as it would like – and that there are " a growing sense of uncertainty "about its production capacities.
"Due to the global shortage of semiconductor materials, we are not able to produce all the products we want," he said (via Nikkei, paywall). "We are doing everything we can, but there is a growing sense of uncertainty regarding production plans.
"Our profit forecast is based on the assumption that we will be able to secure parts and materials, and if the situation changes, we would like to respond by revising it."
Samsung also expressed concern over the shortage, saying in March that it was considering skipping the launch of a new Galaxy Note phone this year. He officially confirmed it last month, claiming that the Samsung Galaxy Note 21 had been canceled.